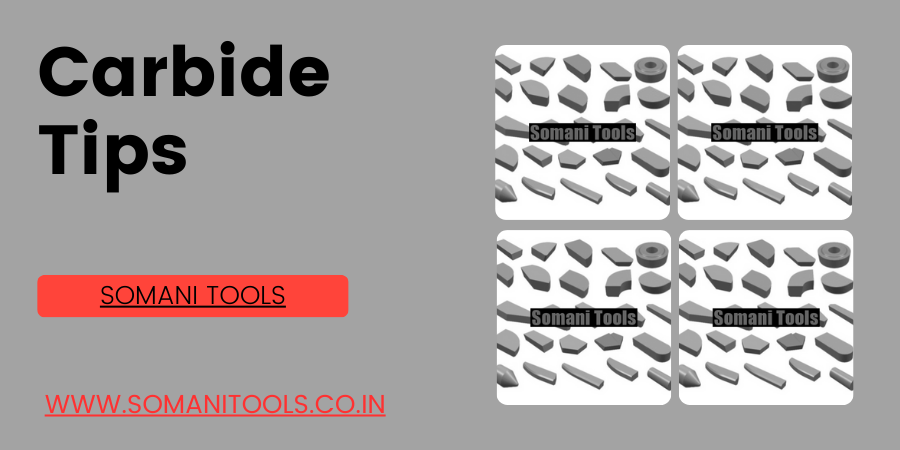 Carbide tips, also known as cemented carbide tips, are crucial tools for cutting and drilling that are widely used in various industries. They are popular due to their exceptional hardness, wear resistance, and toughness. India has become a key player among the leading manufacturers and suppliers of carbide tips worldwide.
Read on to know the reasons behind the enduring popularity of Carbide Tips Suppliers in India and their continued success in the market.
Uncompromising Commitment to Quality
One of the primary reasons for Indian carbide tip suppliers' popularity is their unwavering commitment to delivering products of the highest quality. Indian manufacturers follow stringent quality control measures to ensure that every carbide tip meets international standards. Their high-quality products' reliability and longevity have earned the trust of customers worldwide, leading to strong, long-term relationships.
Competitive Pricing Strategies
Indian suppliers of carbide tips have successfully balanced quality and affordability. Their appeal has been greatly influenced by their capacity to provide carbide tips at affordable prices without sacrificing performance. Small- and large-scale companies, as well as industrial firms, have all been drawn in by this pricing, both in India and on global markets.
Wide Variety of Products
Carbide tips are versatile tools that are widely used in the construction, mining, metalworking, and woodworking industries. Indian suppliers have recognized the demand for these products and have responded by offering a broad range of options that cater to various industries. Their flexibility and ability to serve a diverse customer base have made them preferred suppliers for specialized applications.
Robust Manufacturing Infrastructure
India has a robust manufacturing infrastructure for carbide products, consisting of state-of-the-art production facilities equipped with advanced machinery and technology. This infrastructure gives suppliers an advantage in the worldwide market by enabling them to maintain continuous manufacturing output and guarantee on-time order delivery.
Embracing Technological Advancements
Indian carbide tip suppliers have led the way in embracing the latest technical developments in the industry. They make ongoing research and development investments to improve the functionality, accuracy, and aesthetics of the products they sell. Indian suppliers have established themselves as market leaders in the developing carbide sector by adopting cutting-edge technology like improved coatings and material compositions.
Skilled Workforce
Highly qualified and experienced employees are what makes Indian carbide tip suppliers successful. Each carbide tip goes through rigorous workmanship because of knowledge of metallurgy, tooling, and manufacturing processes. Indian carbide tips have grown to be known for their exceptional quality, which is a result of the dedication and skill of these experts.
Strengthening Distribution Networks
Carbide tip suppliers in India have made investments in strong local and international distribution networks. They make sure that their products get to clients quickly and consistently, even in far-off places, by working with trustworthy distributors and forging strategic alliances. This effective distribution system has played a key role in meeting consumer expectations and boosting their popularity.
Conclusion
Indian carbide tip suppliers have maintained long-term profitability by supplying excellent products, using competitive pricing methods, providing a variety of product lines, embracing technical improvements, and keeping a competent staff. Additionally, they have profited from supportive government regulations, a keen interest in global markets, and excellent distribution networks.
As India continues to strengthen its position as a leading player in the carbide industry, its carbide tip suppliers are poised to maintain their enduring popularity and further contribute to the growth of various industries worldwide.